Jacqui Rogers-Frere (she/her/hers)
MCPA President
Coordinator of Transfer and Articulation
College of Southern Maryland – https://www.csmd.edu/
Bio: Jacqui Rogers is the Coordinator of Transfer and Articulation at the College of Southern Maryland. In May 2019, Jacqui completed her Master of Arts Degree in Conflict Analysis and Dispute Resolution from Salisbury University. She has previously worked at Salisbury University, St. Mary's College of Maryland, and Wesley College.
---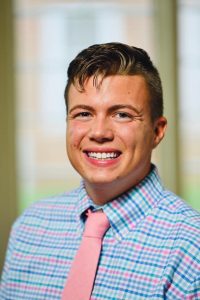 Chris Ambrose (he/him/his)
MCPA Past President
Assistant Director of Student Engagement
Peabody Conservatory of the Johns Hopkins University – https://www.jhu.edu/
Bio: Chris has worked for the Johns Hopkins University system for over two and a half years. Having joined the Residential Life team at JHU Homewood, Chris worked with first and second-year residents on the Homewood campus where he supervised RAs, executed a residential curriculum, and was actively involved with LGBTQ+ Life and Multicultural Affairs. Chris joined the Peabody Student Affairs staff in December 2019 as the Assistant Director of Student Engagement. In his current role at Peabody, Chris leads New Student Orientation, manages clubs and organizations, advises the Peabody General Assembly (PGA), plans large scale events, and works to enhance the overall student experience here at the Conservatory. Alongside his full-time position, Chris also serves the larger field of Higher Education and Student Affairs as the Past President of the Maryland College Personnel Association (MCPA), our state's chapter of the American College Personnel Association (ACPA). Chris has been involved with MCPA since he was an undergraduate student and has continued with involvement since.
Chris graduated top of his class earning his Bachelor of Science in Human Services from Stevenson University in Owings Mills, MD in Spring 2015 and Masters of Education in College Student Personnel Administration from James Madison University in Harrisonburg, VA in Spring 2017. Chris is a Baltimore native who is a lover of brunch, Demi Lovato, and his dog, Piper.
---
---
Kim Hinds-Brush (she/her/hers)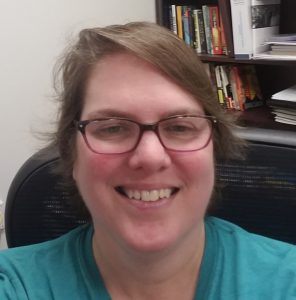 President Elect
Director of Residence Life
Frostburg State University – https://www.frostburg.edu/
Kim Hinds-Brush has been working in Student Affairs for 16 years after graduating from the University of Nevada, Las Vegas with a Masters in Higher Education Administration. Before completing this degree, she earned a BA in History and a BS in Accounting from UNLV. She has worked at small private colleges and public universities from coast to coast. Most of her work has been in Residence Life and Student Activities, so she has the experience needed to plan events which is the reason for running for Annual Events Coordinator.
---
---
Luke Haus
External Relations Coordinator
Assistant Director of Student Engagement for Leadership Development
Loyola University Maryland – https://www.loyola.edu/
Bio: Luke Haus is the Assistant Director of Student Engagement for Leadership Development at Loyola University Maryland. In this role Luke develops and organizes a robust sophomore leadership program, the university's annual leadership conference, commuter and transfer student orientation and programming, and various other leadership development programs for students. Luke received a Bachelor of Business Administration with a concentration in Marketing from Loyola University Maryland in 2017, and a Master's in Higher Education Administration and Student Affairs from Kent State University in 2020. While spending two years in Ohio Luke served as a Resident Director and Graduate Assistant for the Office of First-Year Initiatives at the University of Mount Union. In the year between undergrad and graduate school, Luke spent a year living and teaching in Bangkok, Thailand. Getting to travel, explore other cultures, and growing in intercultural competence is a passion of Luke's, and believes it helps in aiding in his student development goals. Luke is originally from Palmyra, Pennsylvania but currently resides in Baltimore, Maryland where he likes to explore the city by finding new coffee shops and restaurants.
---
Jake Garner
Membership Coordinator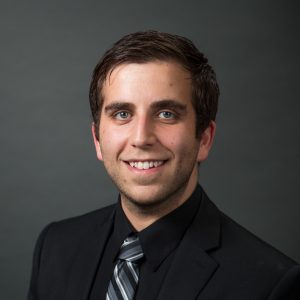 Community Director
University of Maryland, Baltimore County – https://umbc.edu/
Bio: Jake Garner is a residence life professional, currently serving as Community Director at the University of Maryland, Baltimore County.  Jake attended the University of South Carolina as an undergraduate, studying chemical engineering, before deciding to pursue a career in higher education.  He obtained his master's degree in higher education at Virginia Tech while working as a graduate assistant in housing and residence life.  He has been an ACPA member for three years and joined MCPA upon moving to Maryland in 2019.  Outside of work, Jake enjoys cooking, working out, reading library books on his kindle, listening to NPR podcasts, and overwatering his succulents.
---
F.J. Talley
Regional Coordinator, Central Maryland
Director, DeSousa-Brent Scholars Program
St. Mary's College of Maryland – https://www.smcm.edu/
Bio: F.J. Talley came to St. Mary's College of Maryland in 2014, serving as Director of the DeSousa-Brent Scholars Program and bringing with him over 30 years of administrative and teaching experience. He has served as dean of students at Bryant University, associate provost at Rowan University, dean at Defiance College, vice president and dean at the College of Southern Maryland, and president at Olivet College and Frederick Community College. He's also taught at both the graduate and undergraduate levels.
Over the years, F. J. has served ACPA as a Directorate member of the former Commission II—Admissions and Orientation—and was a founding member of the Standing Committee for Men. His shift to academic administration pulled him away from the association for several years, but he has never lost his roots in Student Affairs. His current role as director of a leadership development program for highly-talented underrepresented students has once again given him the opportunity to engage more closely with students and see the direct impact of his work.
Talley holds a doctorate in student personnel and higher education administration from Ohio University, and a master's degree in college student personnel from Bowling Green State University. He is an avid sailor and has published two novels: Twin Worlds and Take Hart, and also writes a blog, Collegeandparents.com where he offers advice to the parents of college students.
---
Atiya Smith
Regional Coordinator, Western Maryland
Hood College – https://www.hood.edu/
Bio:
---
Tyler Fultz (they/them)
Regional Coordinator, Northern Maryland
Community Director
University of Maryland, Baltimore County – https://umbc.edu/
Bio: Tyler Fultz (they/them) grew up in Silver Spring, Maryland, and is currently working as a Community Director in Residential Life at the University of Maryland, Baltimore County. Tyler is obsessed with crosswords, and when there isn't a pandemic, they play in local recreational sports leagues and host trivia at a Montgomery County brewery. As MCPA's Regional Coordinator for Northern Maryland, Tyler is excited to build relationships with folks across Baltimore City, Baltimore County, Harford County, and Howard County and grow how MCPA can better serve practitioners across these areas.
---
Vacant
Regional Coordinator, Eastern Maryland
Bio:
---
CJ Hartung (he/him/his)
Student Representative
Candidate, Master of Music
Peabody Conservatory of the Johns Hopkins University – https://www.jhu.edu/
CJ Hartung (he/him/his) joins the MCPA as the Student Representative. A current Master of Music Candidate at the Peabody Conservatory of The Johns Hopkins University, he is the Project Assistant for the Student Affairs Office, member of the Johns Hopkins Return to Campus Advisory Board, and works closely with Chris Ambrose, Assistant Director of Student Engagement. Prior to his current position, CJ reinstated and reformed the student body government, PGA, and served as President for 2 years during his undergraduate career at Peabody. CJ is an avid performer and champion of growth and development within the performing arts industry. He has an immense interest in race, identity and leadership within the arts, and defining what truly defines, and implements generational and cultural accessibility.
---
Matthew Le Brasseur
Treasurer
Director of Campus Life & Student Support Services
The Chicago School of Professional Psychology, DC Campus – https://www.thechicagoschool.edu/washington-dc/
Bio: Matt Le Brasseur recently became a Maryland resident and is the Director of Campus Life & Student Support Services for the DC Campus of The Chicago School of Professional Psychology as well as a PhD student at Notre Dame of Maryland University, where he studies Higher Education Leadership. He has been actively involved in ACPA since 2007 where he volunteered at his first convention. Over the years he has served in numerous volunteer and elected positions with the (former) Standing Commission for LGBTQ identities, DCCPA, the ACPA 2019 and 2020 convention teams, and most recently the Mid-Level Community of Practice where he just completed his term as Past Chair. Currently he supports ACPA as a member-at-large on the Strategic Plan Implementation Task force and as general member of the association. He is also actively involved in NACADA Region 2 where he represents DC and has been on regional conference planning teams. In his spare time, he collects comic books, of which he has over 11,000, works on his dissertation (which is on the representation of higher education in comic books), and binge watches far too much TV.
---
Interested in becoming more involved with MCPA as a member of the executive board, volunteering with a conference, or other engagement opportunities? Email us at [email protected] to connect!